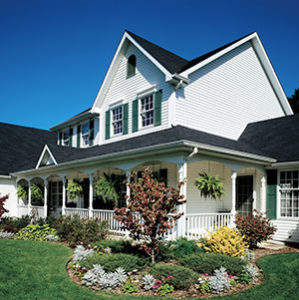 Vinyl Siding
---
Grandview Patio & Sunrooms in Knoxville offers high quality siding from four respectable manufactures. If you are looking for siding, we've got it!
What are the Benefits of Vinyl Siding?
Maximize Energy Savings
Maintenance-Free Exterior Siding
Experienced Installers and Contractors
Quality Siding Products
Offered from Cedar Ridge
Exclusive Extended Warranties
Variety of Vinyl Siding Color and Product Selections
Grandview Patio & Sunrooms provides only the highest quality options to help decrease the time you spend maintaining your home's exterior, all while improving its exterior appearance and value. Our team of Knoxville installation professionals are among the best in the industry, guaranteeing you get the best quality siding installation in the Knoxville area.
View our CraneBoard Vinyl Siding
View our Charleston Beaded Vinyl Siding
View our Grand Sierra Vinyl Siding
If you are looking for an energy efficient home improvement that will increase your property value and energy savings, call our Knoxville replacement vinyl siding team today to learn more about our top quality, energy efficient siding.
Grandview Patio & Sunrooms provides high-quality and affordable vinyl siding in the Knoxville, Tennessee area. Our experienced vinyl siding Knoxville installers can guide you through choices that best fit your purpose, budget, and taste. If you need help with your siding replacement, call the experienced contractors at Grandview Patio & Sunrooms today!