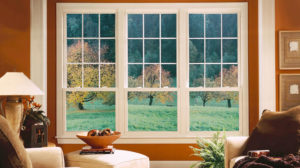 Windows
---
Reduce Your Energy Costs and Pay Back Your Investment Quickly with Energy Efficient windows from Scenic View.
Let Scenic View help you find the PERFECT vinyl replacement windows in Knoxville, Tennessee.
Your choice of replacement windows not only affects the architectural look of your home but has a major impact on your energy usage and comfort. Evaluating the performance of a window can be very complicated but at Scenic View our goal is to assure that you receive the right high quality, high performance replacement windows for your home!
As a professional replacement window Knoxville contractor, Scenic View offers top quality products and affordable pricing for all your replacement window needs.
Scenic View's replacement windows are long-lasting, high-quality windows that offer energy and money saving options, helping increase the beauty, value and comfort of your home. Call our Knoxville replacement windows contractors today to learn more about our top quality, energy efficient replacement windows.
If you are looking for an energy efficient home improvement that will increase your property value and energy savings, call our Knoxville replacement windows team today to learn more about our top quality, energy efficient replacement windows.
Scenic View provides high-quality and affordable replacement windows in the Knoxville, Tennessee area. Our experienced replacement window Knoxville installers can guide you through choices that best fit your purpose, budget, and taste. If you need help with your window replacement, call the experienced contractors at Scenic View today!
---
Find us.
---
Call us.
---
Email us.